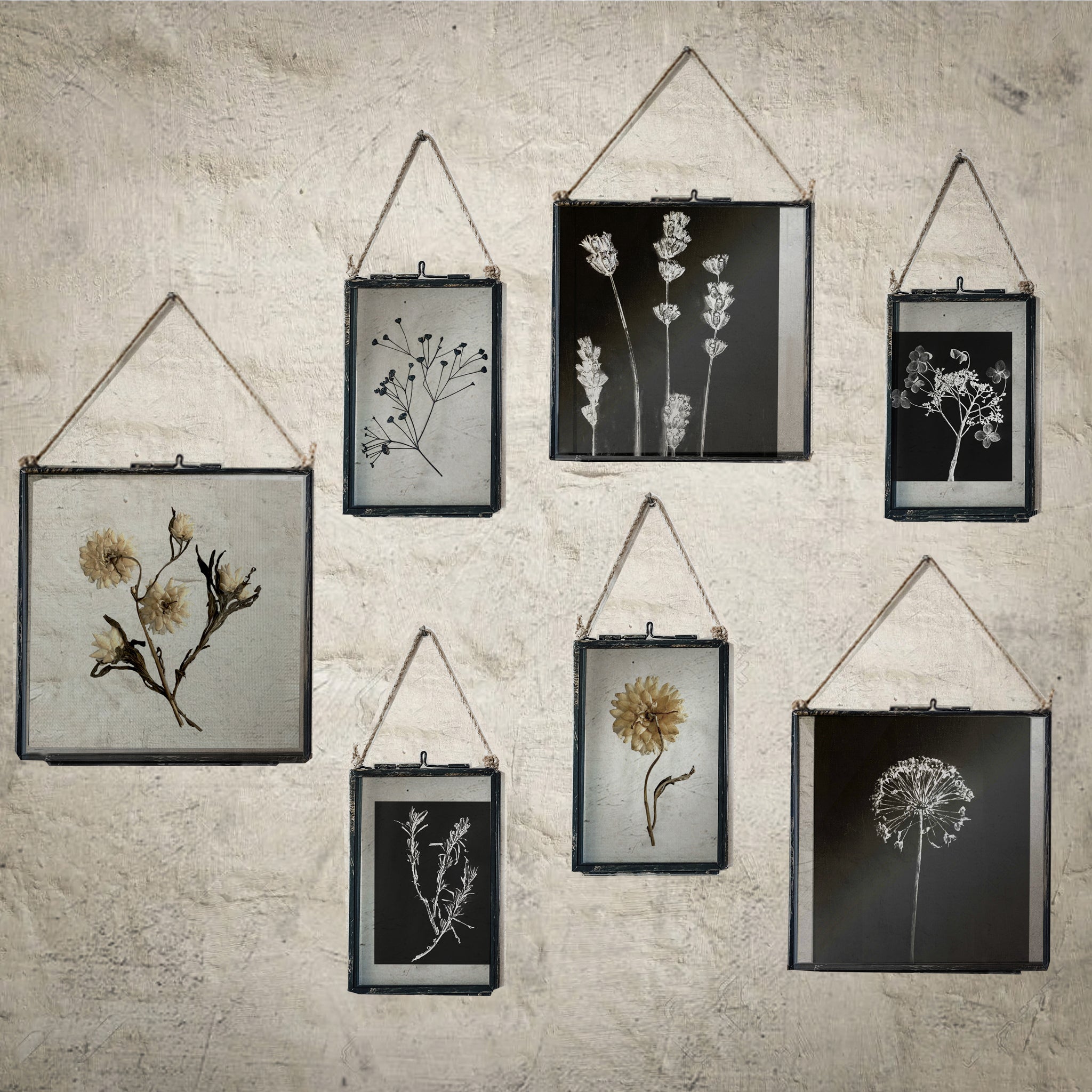 Description
Bring the enchanting beauty of nature into your living space with our exquisite Black Antique Pressed Flower Frame featuring Dried Achillea Ptarmica. This unique frame encapsulates and preserves the captivating allure of dried achillea ptarmica, creating a timeless piece of home decor that's both elegant and distinctive.

Product Details

Frame Size: 8 inches x 8 inches (20cm x 20cm)
Features a special, stunning piece of dried achillea ptarmica
Crafted with a rustic black metal frame and equipped with a convenient hanging strap
Each frame is meticulously gift-wrapped in elegant black tissue paper
Additional Information

Please note that these frames are sealed shut and are not meant to be opened.
Maintain their beauty by gently cleaning with a dry cloth.
Store in a dry place away from moisture.
Avoid direct sunlight exposure.
Each arrangement is a unique masterpiece, individually hand-pressed and thoughtfully arranged. While the overall composition of the arrangement is consistent, please be aware that the position of the dried flowers may vary slightly, making each piece truly one-of-a-kind.

Sale price

£24.99
Regular price

£24.99
(/)
Black Antique Pressed Flower Frame: Dried Achillea Ptarmica - Large
Sale price

£24.99
Regular price

£24.99
Choose options