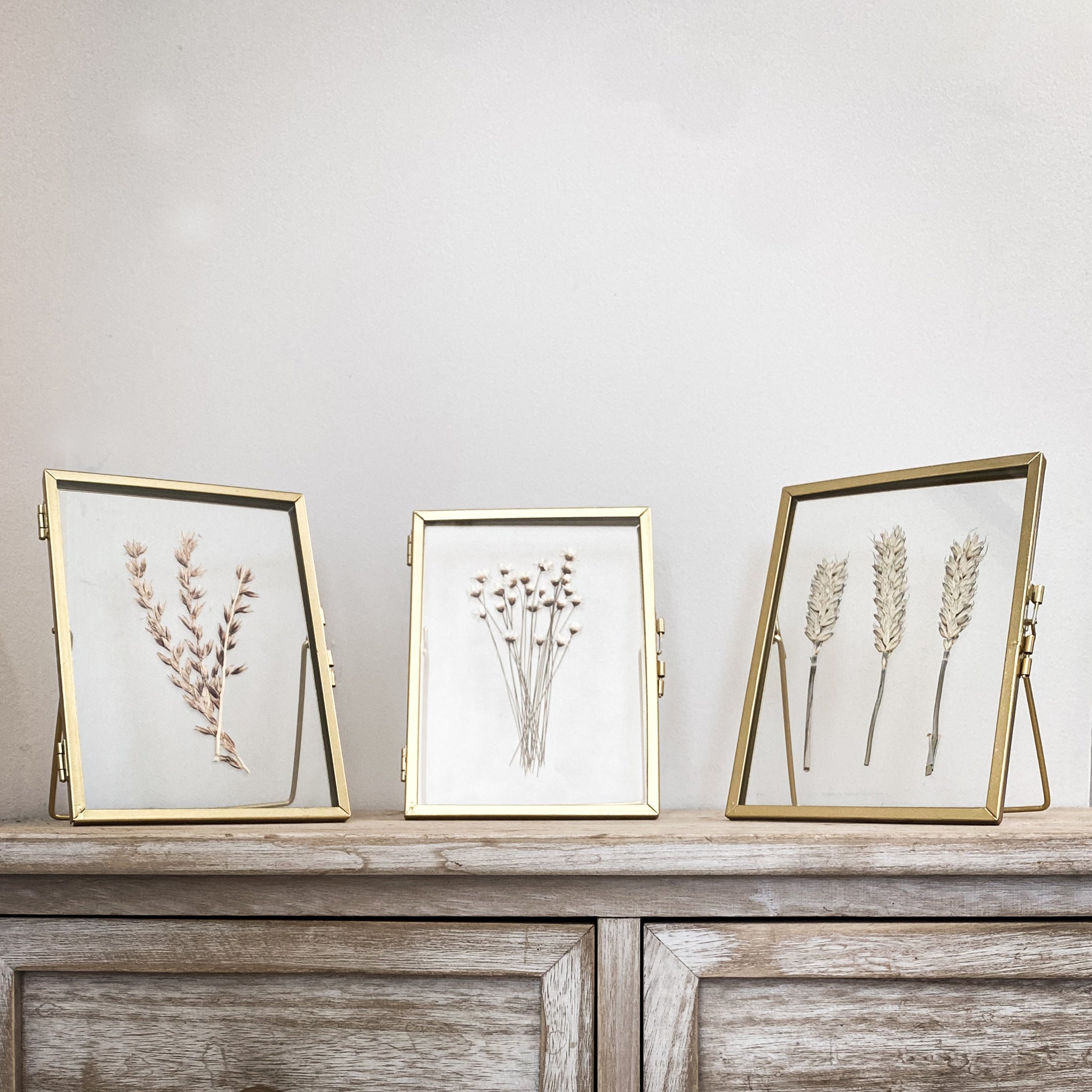 Elevate your living space with the enduring beauty of nature captured within our Gold Pressed Flower Frame, highlighting the exquisite charm of Dried Natural Star Daisies. Painstakingly handcrafted, these frames transcend mere decoration, embodying an artful representation of the timeless allure of Natural Star Daisies, resulting in truly unique and lasting works of art.
Product Details:
Frame Size: 5 inches x 7 inches (13cm x 18cm)
Showcases a special arrangement of stunning, dried Natural Star Daisies, each meticulously hand-pressed and thoughtfully arranged
Crafted from elegant gold metal, designed as a free-standing frame for versatile placement
Each frame is thoughtfully adorned with exquisite black tissue paper, making it an ideal choice for gifting
Additional Information:
Please take note that these frames are securely sealed and not intended to be opened.
Maintain the frame's pristine condition by gently cleaning it with a dry cloth.
Store the frame in a dry environment, safeguarding it from excess moisture.
To preserve the lasting beauty of the dried Natural Star Daisies, avoid direct exposure to sunlight.
Each arrangement within these frames is an individual masterpiece, carefully hand-pressed and artfully arranged. While the overall composition remains consistent, please be aware that the precise positioning of the dried Natural Star Daisies may exhibit slight variations, ensuring that each piece retains its unique allure.
Sale price

£17.99
Regular price
(/)
Gold Pressed Flower Frame: Natural Star Daisies - Small
Sale price

£17.99
Regular price
Choose options