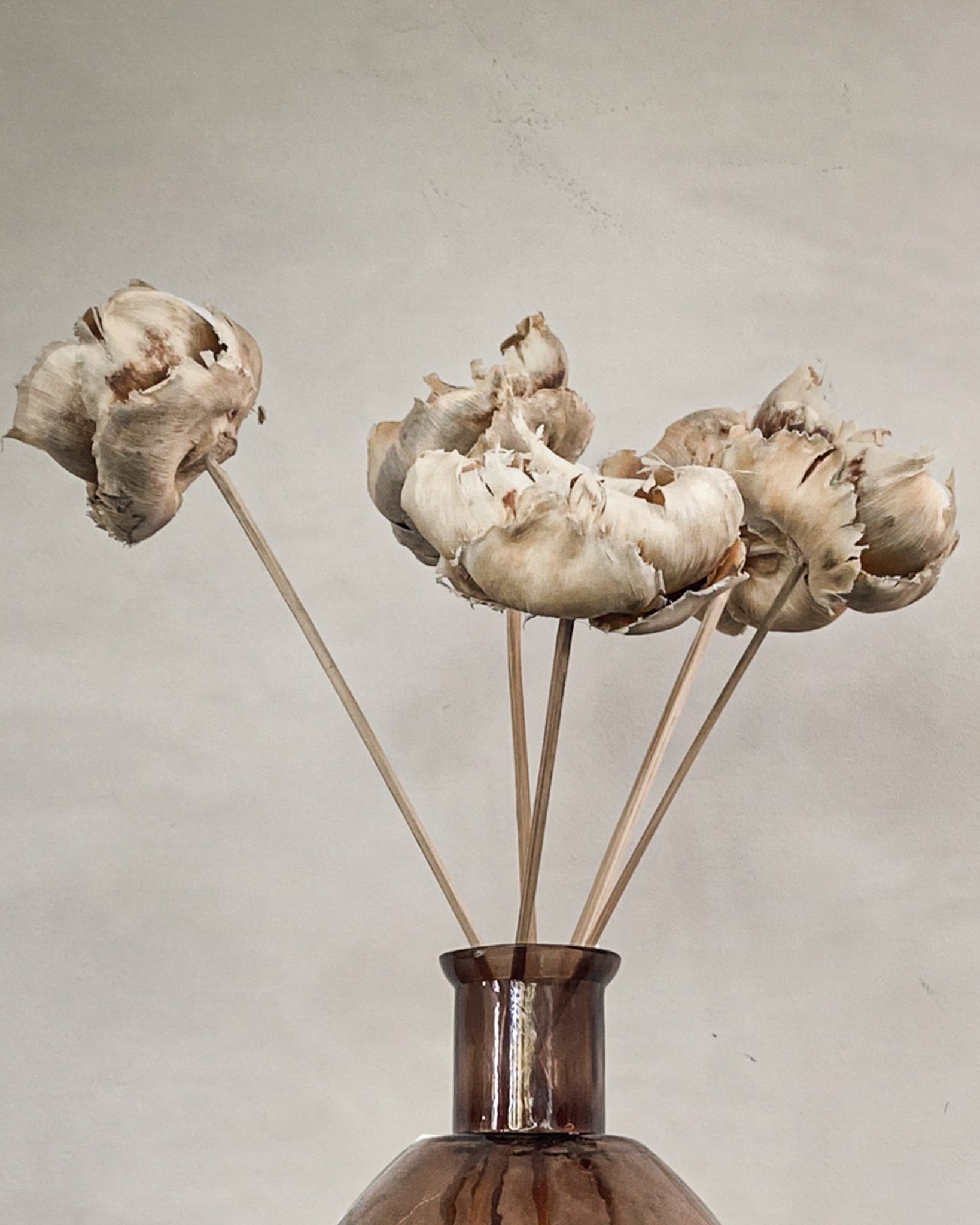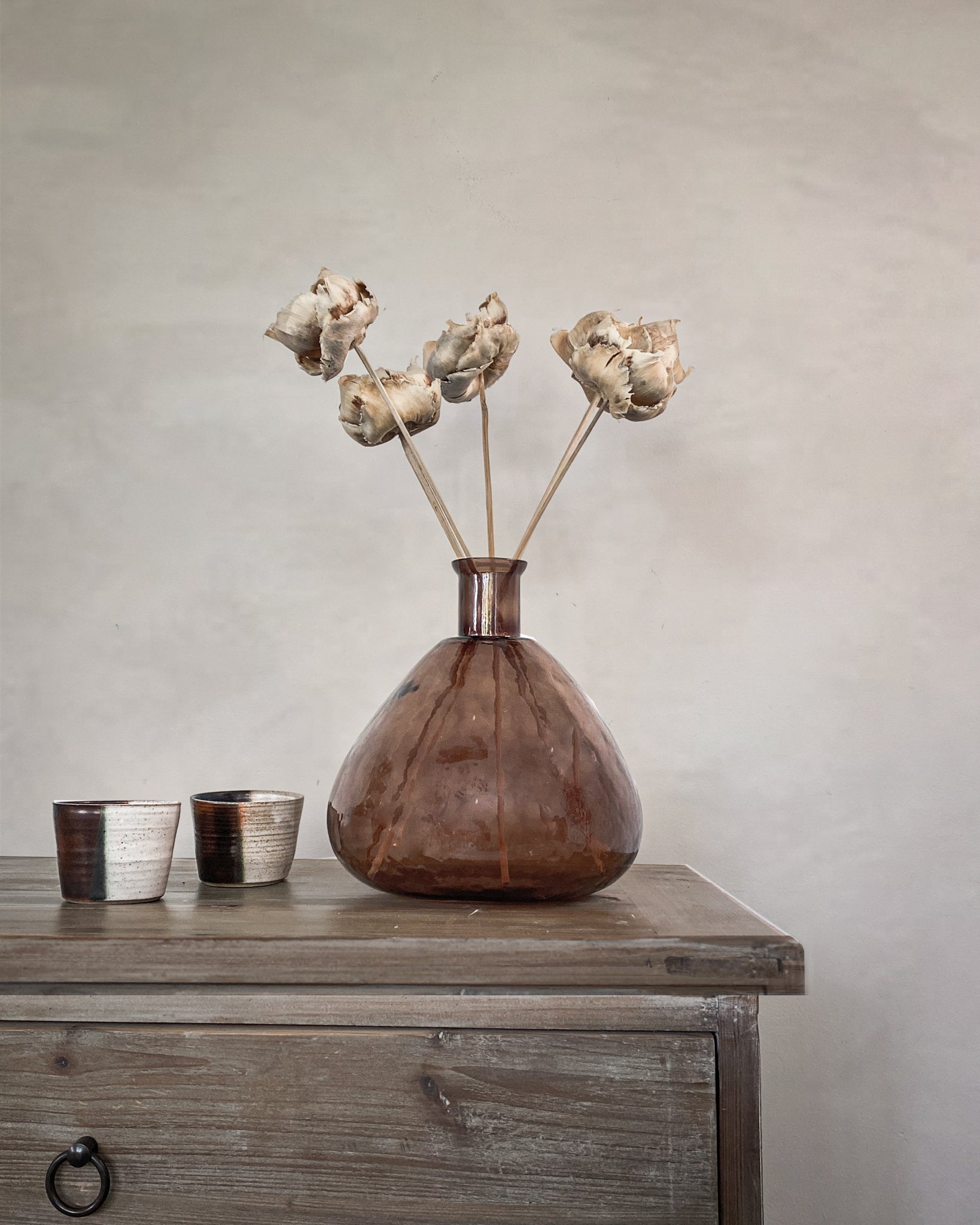 Description:  
Discover the enduring beauty of nature with our Dried Palm Cups in Ecru, thoughtfully selected to infuse a touch of rustic elegance into your living space. These exquisite stems are a part of our carefully curated range of dried flowers and grasses, ideal for creating captivating centrepieces or enhancing the ambiance of any room.
Product Details:
Each set includes a bunch of five dried palm cup stems, meticulously chosen for their timeless charm and rustic ecru colour.
Whether you opt for a single stem as a delicate, distinctive accent or arrange a bunch for added texture and visual appeal, these dried palm cups effortlessly elevate your decor.
Please note that these stems are entirely natural products, so minor variations from the displayed image may occur. Rest assured, we strive to maintain the overall consistency of your purchase.
The approximate height of each stem is around 50cm, providing an eye-catching presence in any arrangement.
Handle your dried stems with care, as their delicate nature can make them brittle.
To preserve their lasting beauty, avoid exposing them to direct sunlight or proximity to heat sources like radiators, as this may lead to increased fragility.
Experience the enduring charm of these dried palm cups, which bring nature's tranquility to your home. Whether as a thoughtful gift or a personal indulgence, they offer a lasting reminder of nature's grace and rustic beauty.
Sale price

£25.00
Regular price
(/)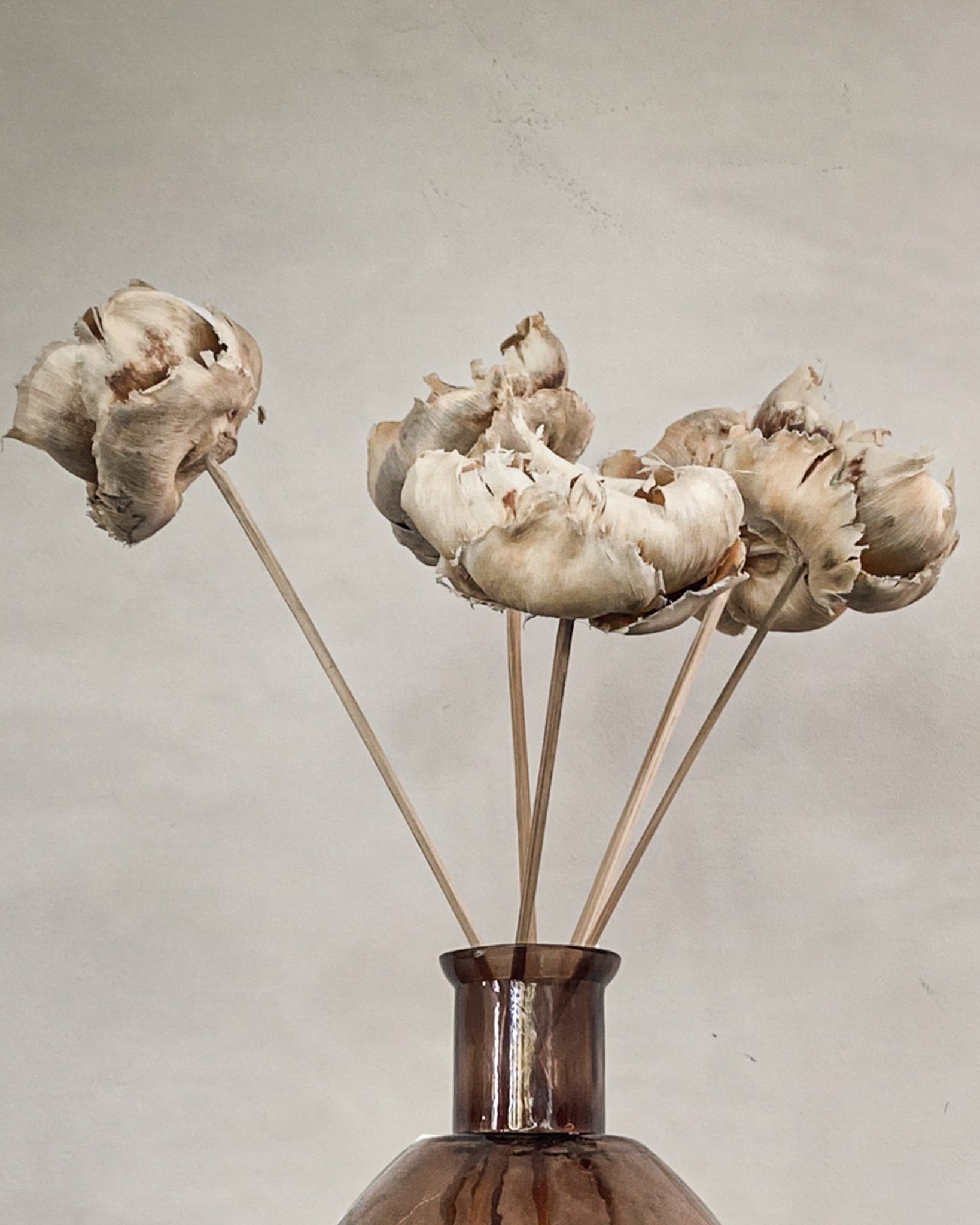 Dried Palm Cups - Rustic Ecru
Sale price

£25.00
Regular price
Choose options