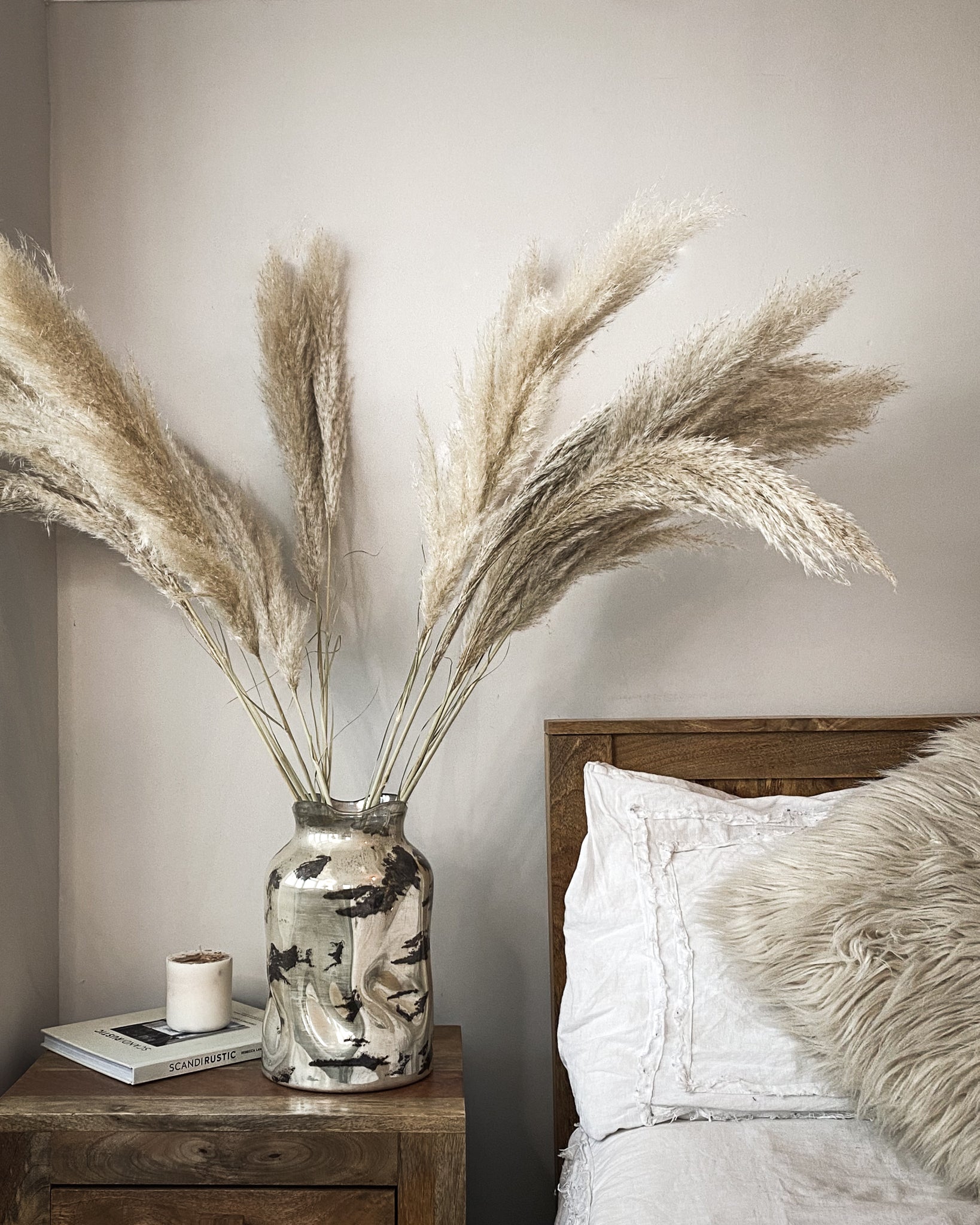 Description:  
Optimise Your Space with Lasting Elegance: Explore Our Curated Dried Flowers & Grasses Collection. Each bouquet is a masterpiece, meticulously composed from a selection of stunning flowers, grasses, and stems, offering you a customisable display of natural luxury.
Dried flowers & grasses bring enduring charm, requiring no maintenance, yet infusing your space with a delightful touch of nature.
Product Details:
Natural White Pampas Perfection: Choose from single stems or bundles of two, three, or twelve, all showcasing the plush beauty of dried pampas grass.
Nature's Signature: Embrace the unique variations of natural products, a testament to authenticity while we ensure harmonious purchases.
Elevated Stature: Each stem reaches an approximate height of 1.10m, presenting a striking presence.
Delicate Handling: Handle with care as these treasures can be brittle in texture.
Preserve the Beauty: Shield your arrangement from direct sunlight and heat sources to retain their elegance and prevent brittleness.
Suggestion: Elevate the allure by pairing your pampas grass with our exquisite large Zaria Vase, as captured in the photograph.
Reimagine your space with everlasting beauty – explore nature's timeless artistry today! 
Sale price

£7.99
Regular price
(/)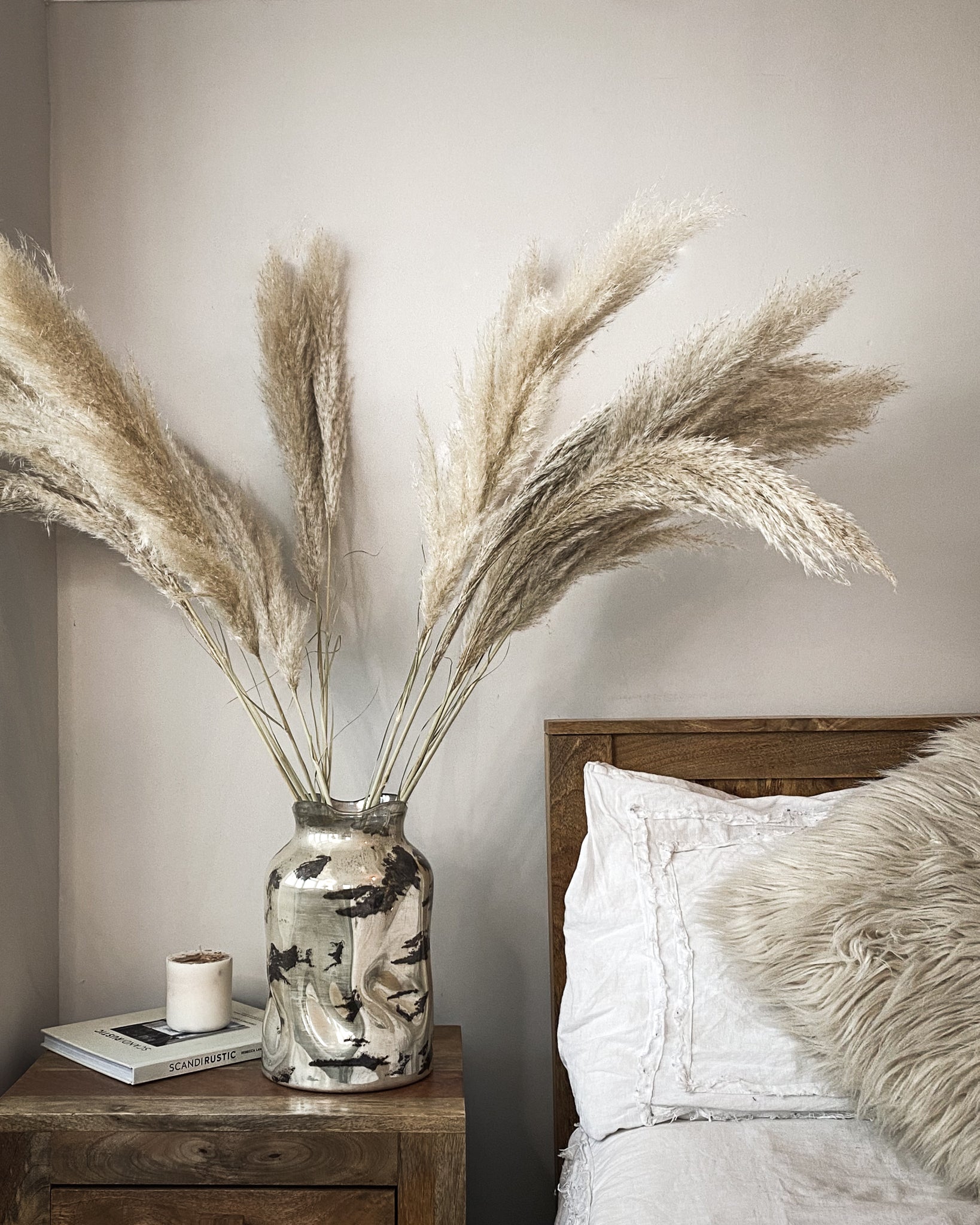 Dried Pampas Grass - Natural White
Sale price

£7.99
Regular price
Choose options